OUR STORY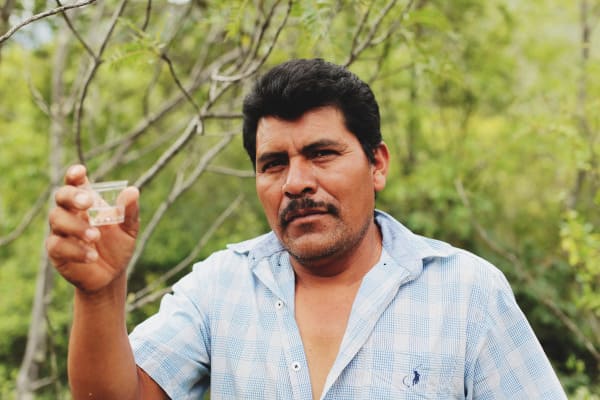 OUR MEZCALERO
Aureliano Hernández is the eldest son of Don Cosme Hernández, and a fifth generation Mezcal Maestro. Aureliano and his family live and work in San Baltazar Guelavila in the state of Oaxaca where they dedicate their lives to growing exquisite agave resulting in the production of the finest Mezcal.
FOR THE LOVE OF MEZCAL
Gente de Mezcal was founded by two friends, Hardey Martínez, a Colombian industrial designer who, after moving to Mexico, developed a deep connection with Mezcal and its surrounding culture, and Juan Carlos Muñoz Flores, a Mexico City native who shares the same profound love and passion for the spirit. Their desire was to work with the best 'Maestros' in the country to create small, limited productions of the purest and highest quality Mezcal. On this journey, they crossed paths with Aureliano Hernández with whom they now share every step of the production process from sowing to bottling.